6/2/11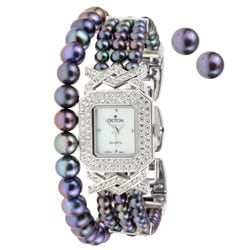 Croton Women's Grey Freshwater Pearl Watch
Elegant Pearl Watch with pink color of pearls, looks more cute and feminine
Luxury Pearl Watches with gold combination
Crystal and Pearl watch. Crystal watches are a really exclusive and fashionable piece of accessory that makes wearer stand out in the crowd. These watches befit marvelously according to any occasion or the personality of a woman and serves as a perfect Christmas or Valentine's day gift. Palm Beach Jewelry offers charismatic pearl watches that give a divine feeling to wearer.
Trendy Pearl Watches with elegance design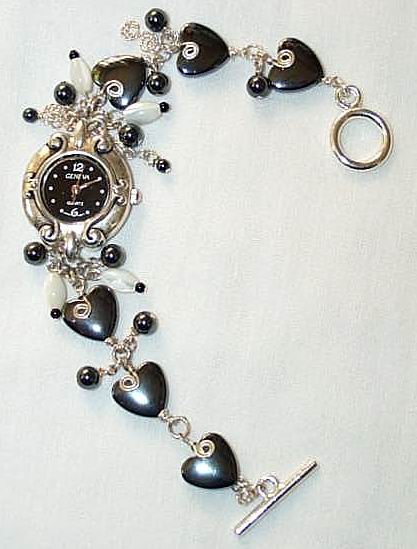 Hematite and Mother of Pearl Watch. Amazing Handmade bracelet watch. This is a wonderful Bracelet watch is a designer piece. A Silver Geneva round black Dial with swirls. The bracelet is a combination of genuine heart shape Hematite beads. Round Mother of Pearl and silver beads.
Cute Pearl Watch with pink pearls and crystal combination
Elegant Pearl Watch with white color of pearls and pretty design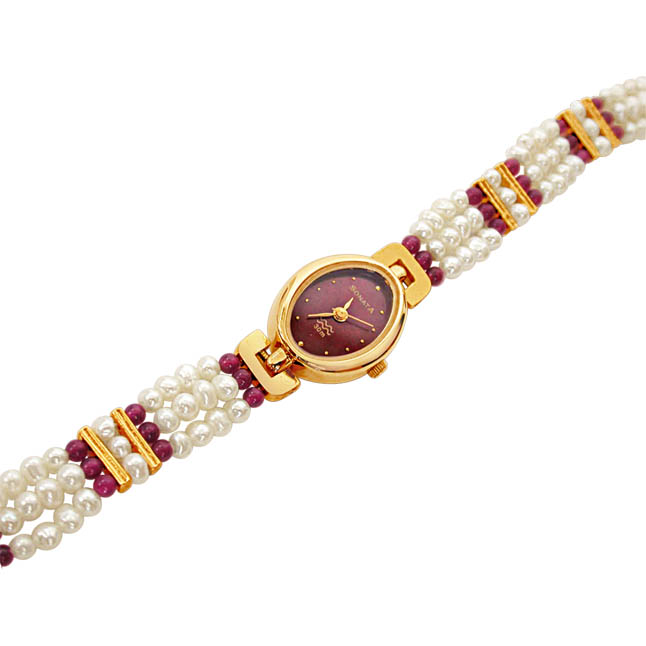 Trendy Pearl Watch with classy pearls
Marcasite Watch Face with peacock freshwater pearls and Amethyst Swarovski Pure Allure castings, Bali Silver toggle clasp, and a little pearl/crystal dangle.
Ruby & Black Pearls Birthstone Beaded Watches
Popular Pearl Watch design with cream color of pearls
Pearl Watches custom made to your wrist size and colors